Date of Visit: June 4, 2015 
Type of event:
Conference
Topic: Managing Change in our Community Forests: A Toolkit for Action
Organization: Oregon Community Trees
Location:
World Forestry Center, Portland, Oregon
International Fellows:
Stuty Maskey (Nepal), Sarita Lama (Nepal), Miguel Sanchez (Bolivia), Robert Mijol (Malaysia)
WFI Staff:
Shadia Duery / International Fellowship Manager, and Rick Zenn / Senior Fellow
Invasive pests, changing climate regimes and increased urban density will cause changes in our urban forests in the coming years. What tools and strategies can managers use today to help our community forests adapt? This one-day conference provided participants with a toolkit full of possibilities, based on the most recent research in our field.
Keynote Address–
Making Arborly Love: Urban Forestry Advocacy in the 21st Century
Erica Smith Fichman,
TreePhilly
Program Manager, Philadelphia Parks and Recreation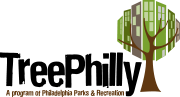 Do your research
Find good partners
Build your brand
Soil! What it is and How it Works
James Cassidy
, Oregon State University, Corvallis, Oregon
Article about J. Cassidy
Mollisols are the best soil type for agriculture (US has 28%)
The answer is: Add organic matter!
Organic matter and clay have a negative charge allowing for minerals (nutrients) that have a positive charge to attach to them.