Date of Visit: June 4, 2015
Type of event:
Conference
Topic: Managing Change in our Community Forests: A Toolkit for Action
Organization: Oregon Community Trees
Location:
World Forestry Center, Portland, Oregon
International Fellows:
Stuty Maskey (Nepal), Sarita Lama (Nepal), Miguel Sanchez (Bolivia), Robert Mijol (Malaysia)
WFI Staff:
Shadia Duery / International Fellowship Manager, and Rick Zenn / Senior Fellow
Invasive pests, changing climate regimes and increased urban density will cause changes in our urban forests in the coming years. What tools and strategies can managers use today to help our community forests adapt? This one-day conference provided participants with a toolkit full of possibilities, based on the most recent research in our field.
Keynote Address–
Making Arborly Love: Urban Forestry Advocacy in the 21st Century
Erica Smith Fichman,
TreePhilly
Program Manager, Philadelphia Parks and Recreation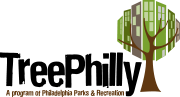 Do your research
Find good partners
Build your brand
Soil! What it is and How it Works
James Cassidy
, Oregon State University, Corvallis, Oregon
Article about J. Cassidy
Mollisols are the best soil type for agriculture (US has 28%)
The answer is: Add organic matter!
Organic matter and clay have a negative charge allowing for minerals (nutrients) that have a positive charge to attach to them.
Forward - Thinking Tree Species Palettes for the Pacific Northwest
Local Tree Selection Experts: Erik Burke (
Friend of Trees Eugene
), Jim Gersbach, and Keith Warren (
J. Frank Schmidt & Son
)
Have a larger variety of trees species, with staggered flowering and fruiting times to serve the urban wildlife
Avoid monocultures of trees, same clone = vulnerability if attacked by an insect or disease
Climate change is creating greater weather fluctuations. Freeze can kill trees in seconds.
Storm - Proofing Your Urban Forest
Paul D. Ries, Urban and Community Forestry Program Manager
, Oregon Dept. of Forestry
Three things you need: People, Resources, and Partnerships
Prepare young trees by doing structural pruning
Have a plan: Readiness, Response, Recovery, and Resources
Anticipating water sustainability driven by climate change and population growth into the new century: Relevance of Willamette Water 2100 Project to Oregon Community Trees
Sam Chan, Oregon State University Sea Grant Extension
According to models the Willamette Basin will have smaller snow pack
Active reservoir management will be key to meet human and agricultural demand
People need to start understanding that the Willamette basin is not water rich (outreach on water saving to come)
The Bugs that Ate the Pacific Northwest
Todd Murray, Director, Washington State University Klickitat & Skamania County Extension
World trade is opening countries and forests to invasive species
Drought is stressing forests, weakening trees, and making them more prone to insect attacks
Monitoring for Changes in Community Forests through Citizen Science
Amy Grotta, Assistant Professor, Forestry & Natural Resources Extension
Citizen science refers to projects in which volunteers partner with scientists to answer real world questions:
Oregon Season Tracker: Precipitation and plant phenology observation and reporting, to learn about how climate change is plants and precipitation
Oregon Forest Pest Detector: Learn how identify pests and report them to help identify infestation points
International Fellow's Reflections:
Stuty Maskey from Nepal - Project / Use of Collaborative Governance to Manage Natural Resources
This day I had a great time listening to speakers and experts on a range of topics on sustainable and locally adaptive urban forestry.
Key take home messages:
Design projects with users in mind. For e.g. the Yard-tree give away project, used a great Marketing Campaign to catch attention, engage, and educate city people. The use of social media seemed to have made the campaign a cool-activity that everyone wanted to be a part of. It's a great example of engaging communities through tools that are in trend, is accessible, and is also a lot of fun.
The Soil Bug bit me and I learned that I am made up of Dissolved Rocks! I am nothing but Soil! Soil is a living thing! Soil is what I am!
Monoculture = Vulnerability. US spends about USD 133 billion annually to manage invasive species. Diversifying urban forests is a good strategy to reduce risks of invasive pests.
Urban forestry, from the market point of view is not just about ecology but also what is agreeable and suitable to human needs. This should be a part of the equation.
In the end it always boils down to mobilizing communities and users to translate science into practice. The power of people is crucial for a program's success and in order to manage 'change', innovation is imperative in order to engage, implement and deliver desired results.
Sarita Lama from Nepal - Project / Understanding Forest Management Practices in the Pacific NW
Miguel Sanchez from Bolivia - Project / Forest Nurseries
Robert Mijol from Malaysia- Project / Payments for Environmental Services